Inspirational words and daily Bible reading set the pace for a brighter and less challenging day.  Study to show thyself approved unto God, a workman that needeth not to be ashamed, rightly dividing the word of truth. [2 Timothy 2:15]
Read More
:
There is no reading scheduled for this day. Use this day to catch up or read ahead.
Continue Reading
The Youth Christian Preparatory Fellowship's mission is to promote spiritual and social growth and development. Its purpose is to seek in identifying spiritual gifts and to maintain the standards of good stewardship...
Learn More
There are 38 branches Island wide, two in North America and one in Canada.  Our doors are always open to sharing the word. Click Here.
Learn More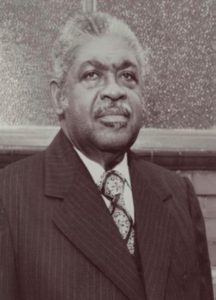 Welcome
Founder
Bishop Dr. Wilfred A. Shaw was the man God chose seventy-five (75) years ago to pioneer the Full Truth Church of God Deliverance Centre. He answered and submitted himself to the call of God on his life in August 1936 at the tender age of twenty-five (25) years when he took up his new post as Pastor at 11 French Street where his very first message was taken from St. Matthew 9:36 "…But when he saw the multitude he was moved with compassion on them because they fainted and were scattered abroad as sheep having no shepherd."
.
2017-10-30